General Contracting and Building Information Modeling (BIM)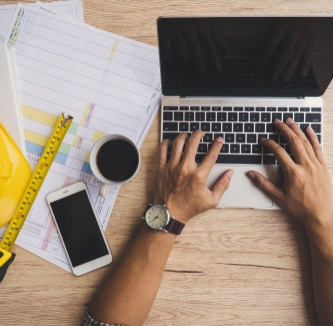 How does saving money, less rework, delay and a better constructed project sound? You get that and more when you work with a general contractor that can work with an architect BIM directed project.
Why BIM is trending positively:

Get A Deeper Understanding of Project
Instead of 2D drawings, architects, engineers are able to see the project in ways not possible before. That also gets us off to a good start because as a contractor, we're able to better interpret the project's design intent from the provided representation of the project.
You Get a Better Bid From Your Contractor
BIM's models enable architects and engineers to better direct contractors in generating accurate quantities for building materials. Then we're able to do the same with subcontractor quotes. Ultimately, waste due to inaccuracy is hopefully minimized.
Minimize or Avoid Costly Rework
When we add or develop our schedule, we're able to determine if work is scheduled sequentially or not when interfacing with a BIM generated project from an architect or owner. We can do this before the construction begins which leads to a significant reduction or even elimination of change orders.
Improve Collaboration and Communication
Successful projects enjoy two key ingredients, collaboration and communication. When changes or updates are made in the BIM model at the architects/engineers level, ideally everyone on the project is notified instantly. The entire construction team of architects, owners, general contractors and subs are all working off the most up-to-date information at ALL times. That is huge in our business.
Construction Safety Enhanced.
Research has found that BIM can shorten construction project delivery times and keep the budget on budget. It can also help with safety by identifying potential hazards and think through safety plans through modeling and simulations of future work.
At CoBeck Construction, we know BIM can be the future and the foundation to a new era of building construction. Contact us for your next project and discuss how we can work with architects and owners that use BIM to achieve their desired project outcome.