The Future of BIM and the General Contractor: Why It Works in 3D, 4D, 5D & 6D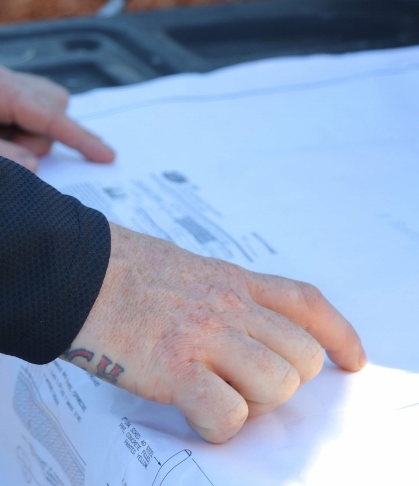 Not all of our projects use BIM as a foundation, but it is slowly increasing and we expect to see it become standard in the industry at some point.
Here is more detail on the different dimensions of BIM
3D BIM: Working Out the Project Design Kinks
This can be done BEFORE the construction crew get to the jobsite. Estimators can better visualize and inspect the project. Details that are not easily apparent on 2D drawings.
Clashes are also minimized and resolved. For example, when pipes are found running through beams. When that happens, costs can be reduced. Catching these types of issues is substantial. If found during construction, the cost can run into the thousands of dollars.
4D BIM: Applying the Timeline to the Project
Construction planners can run simulations to see how design features will impact schedule and workflow. As a result, bottlenecks can be found, milestones set and find opportunities to improve the schedule.
5D BIM: Brings Together Design, Schedule and Cost
Estimators can provide the building team with the cost impact of different design and schedule scenarios. By doing so, 5D BIM can help us and construction industry transform itself over the next several years. It's more sophisticated. For example, you can model project energy savings.
6D BIM: Operations and Maintenance
Long after the project construction is complete, 6D BIM starts once operations and maintenance begins. Using as-built information from the design and construction process, facility managers can use the information to support their decision-making throughout a building's ongoing operation.
Is BIM flawless? No, but it can be the foundation to improved construction, cost and timeliness. Contact Cobeck Construction to discuss your next project and see how a BIM generated project from an architect or owner can be utilized to make your project even better.